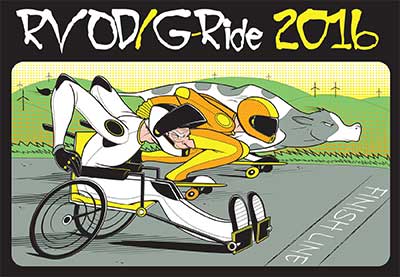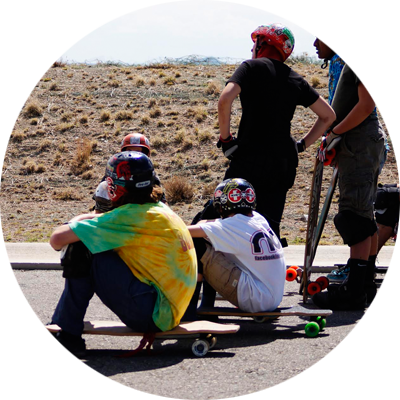 Maryhill Ratz and Skate School are teaming up for a Skills and Race Camp during this years G-Ride.
Skills Camp will start on Friday evening June 17th and continue throughout the weekend G-Ride, with on course coaching, a timing system and difficulty options for different skill levels. Less experienced riders will have a chance to learn the skills they'll need them to ride the Loops road from the top by the end of this 3 day camp.
The Maryhill Ratz present
The 2016 RVOD G-RIDE
At the Historic Maryhill Loops Road
June 18th and 19th, 2016
This is special addition of the "RVOD" G-Ride at the Historic Maryhill Loops Road. This is not a competition, just gathering of world class athletes and a weekend of support, coaching and, of course, skateboarding on the legendary Maryhill Loops Road.
In honor of Ryan Vanderveen, we want to bring awareness to depression and other mental health issues that someone you know, if not yourself, is suffering from. You are not alone and do not be afraid to seek help where ever you can. You may know someone, maybe someone very close, who took their own life this last year and we would like very much for that to not happen again.
RVOD!
This event is open to all skill levels, from the never-ever to experienced racers. The small packs of skaters give the riders much needed experience and a shortened version of the road is available for those who wish to build their skills and confidence to tackle the whole hill.
For the first time the Ratz and the Skate School have teamed up to offer the first Maryhill skate camp! Entry will be determined but will include coaching on the hill Friday June 17, admission to the freeride and tune up coaching sessions throughout the weekend.
There are no refunds! Please be sure you can go before you register!
The entry fee is $140.00 USD which includes the local sales tax. Registration begins Saturday March 19, 2016 at 10am PDT. You can register at www.maryhillratz.com. Entry fee includes two days of safely riding the most famous skateboarding hill in the world, a personalized laminated badge and lanyard, a Maryhill Ratz water bottle and lunch each day
Leathers are REQUIRED as are a full face helmet, gloves. We will offer the "no leather tax" of $20 for the weekend (paid in cash on site as a donation to the Klickitat County EMT's), which will allow you to ride the hill without leathers.
This years event, the hill will be prepped for the race. This includes more hay bales and sponsor banners to give the riders a chance to see what it would be like to actually race the hill.
Spectators and supporters are welcome and food and beverages available on site.
Gates open at 8am, a mandatory riders meeting at 8:45 on Saturday. The first shuttle starts at 9am and the last shuttle is at 5pm. We will try and get as many runs as possible each day. As you know from previous years, this event happens rain or shine.
See ya there!
Unfortunately